TrustSEC at Seamless Saudi Arabia 2023: Transforming Fintech and Authentication – September 4-5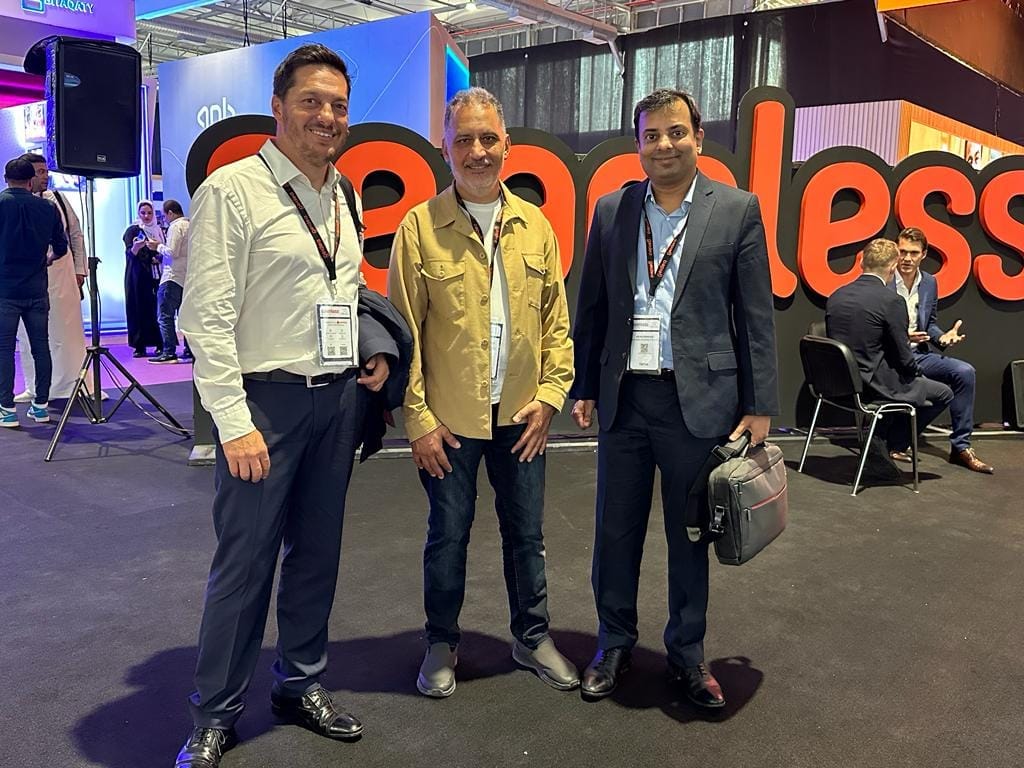 At TrustSEC, we're excited to share our incredible experience at Seamless Saudi Arabia 2023, held on September 4 and 5. This event offered a unique glimpse into Saudi Arabia's technological transformation and the adoption of cutting-edge trends in fintech, payment, and authentication.
Saudi Arabia's Tech Revolution: A Path to Digital Transformation
Saudi Arabia is experiencing a remarkable technological revolution. The nation is not only embracing but leading the charge in adopting the latest trends in fintech, payment systems, and authentication methods. With a strong focus on improving the lives of its citizens, the government is welcoming new ideas and innovations that facilitate this transformation.
TrustSEC's participation in Seamless Saudi Arabia was made feasible through co-financing obtained within the framework of the project entitled Participation in the event co-financed under the project titled: "Strengthening the position of the Regional Economy, Western Pomerania – Steering for innovation"; implemented in under the Regional Operational Program of the West Pomeranian Voivodeship 2014-2020
The primary objective of this initiative is to provide essential support to Polish enterprises, facilitating their expansion of professional networks, exploration of new growth opportunities, and enhancement of their corporate presence and business operations in diverse regions. By strategically leveraging this co-financing opportunity, TrustSEC actively engaged in the Seamless Saudi Arabia event, in alignment with our core mission to facilitate and catalyze growth and development for Polish businesses on the global stage.
This collaborative undertaking underscores the steadfast commitment of both TrustSEC and the project to empower enterprises, enabling them to capitalize on international opportunities and fortify their economic positions within an intensely competitive global market.
An Open Market for Biometric Smartcards
TrustSEC sees Saudi Arabia as an open market ripe for the adoption of advanced technologies, particularly in the realm of access control and biometric smartcards. These technologies play a pivotal role in securing users' digital presence across both physical and logical access points, as well as web applications.
Enhancing Day-to-Day Operations for Citizens
The importance of securing day-to-day operations cannot be overstated. With digitalization becoming the norm, securing access to essential services and data is paramount. TrustSEC believes that biometric smartcards offer a seamless and highly secure solution for these challenges, ensuring that citizens' interactions with digital systems are not just convenient but also safe.
TrustSEC's Vision for a Safer Digital Future
Our participation in Seamless Saudi Arabia 2023 reflects our vision for a safer digital future. We believe that by offering innovative solutions like biometric smartcards, we can contribute to Saudi Arabia's journey of digital transformation and secure the digital lives of its citizens.
© 2023 TrustSEC SP. Z O.O.  uczestniczy w zadaniu "Organizacja indywidualnych misji wyjazdowych i udział w Targach" w ramach projektu pn. "Wzmocnienie pozycji regionalnej gospodarki, Pomorze Zachodnie – Ster na innowacje", realizowanego w ramach Regionalnego Programu Operacyjnego Województwa Zachodniopomorskiego 2014-2020.